Snow Run
Kyiv, Obolonska embankment

6557
Date: 21 February 2016, Sunday
Time start: 11:00
Organizer:
KM Running Club
Distances: 10km, 5km
Price of registration:
300 UAH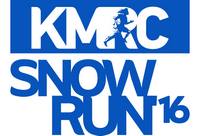 KMRC Snow Run - Winter Cup of KM Running Club! Outside is winter, but it does not scare the real lovers of running.
Frosty morning of February 21, we offer everyone to run a distance of 10k and 5k on tracks of Obolonska embankment.
The start and finish near the pavilion of water Kiev stadium.
Directions: From metro station Obolon take taxi-bus №102 to the Children's Art Academy stop. From there walk 200m towards the Dneiper river in the direction of the golf center.